NEWS
ANASTASSIOS PHILIPPOU, ASSOCIATE PROFESSOR AT THE MEDICAL SCHOOL OF THE NATIONAL AND KAPODISTRAN UNIVERSITY OF ATHENS, WAS RECOGNIZED AS A FELLOW OF THE AMERICAN COLLEGE OF SPORTS MEDICINE (ACSM)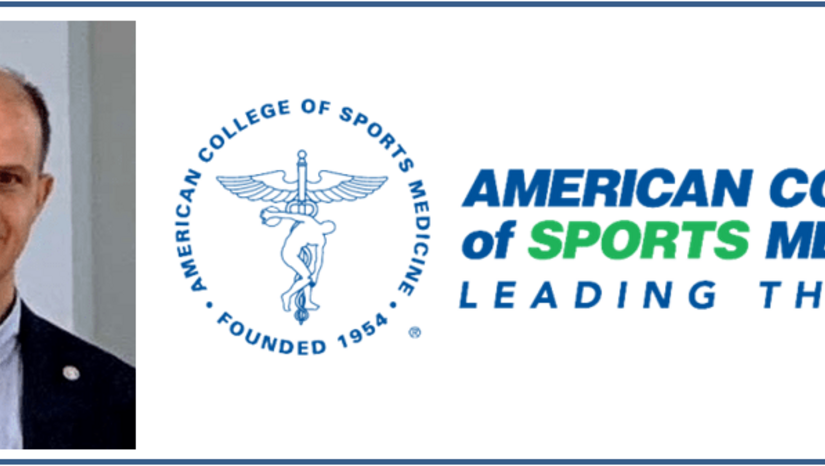 Anastassios Philippou, Associate Professor of Physiology-Exercise Physiology at the Medical School of National and Kapodistrian University of Athens (NKUA), Greece, was recently recognized as a Fellow of the American College of Sports Medicine (ACSM).
The American College of Sports Medicine (ACSM) was founded in 1954 with the recognition that health problems were associated with certain lifestyle choices. Since then, ACSM members from different scientific and professional backgrounds have applied their knowledge, training and dedication in sports medicine and exercise science to promote healthier lifestyles for people around the globe. The ACSM has grown to more than 50,000 members and certified professionals from 90 countries.
ACSM Fellowship is an elite member status for long term Professional Members, who have provided significant service to ACSM. These members have demonstrated high standards of scientific and professional development and shown a commitment to the goals and long‑range activities of the College.
The purpose of the Fellowship is to recognize commendable service to ACSM and distinguished achievement in Sports Medicine and Exercise Science, and to encourage continued service to the College in a leadership role with ongoing dedication.