NEWS
SIGNIFICANT SUCCESS OF THE DEPARTMENT OF MATHEMATICS OF THE UNIVERSITY OF ATHENS: 3 MEDALS IN THE 2019 IMC STUDENT COMPETITION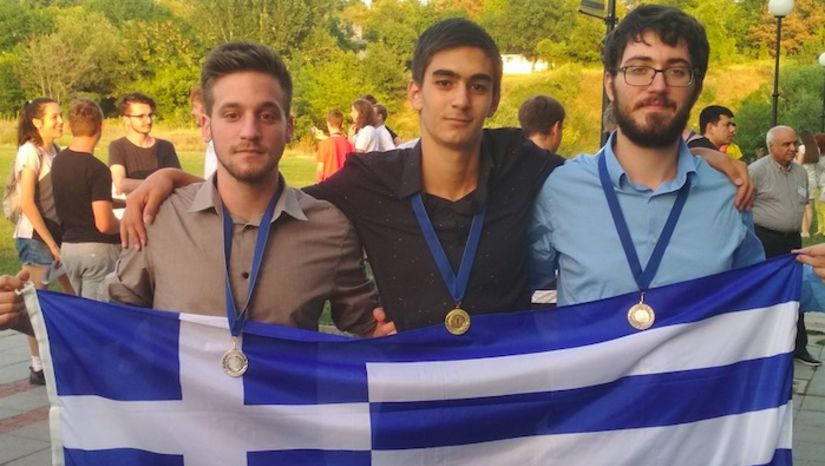 The University of Athens Mathematics team won one gold and two silver medals at the 26th International Mathematics Competition IMC (International Mathematics Competition) from July 28 to August 3 in Blagoevgrad, Bulgaria.

Τhe group consisted of:

Kyprianos Iason Prodromides (gold)

Armeniakos Sotiris (silver)

Kontogeorgiou George (silver)

In particular, one should comment on the performance of I. Prodromides, who although a freshman managed to win a gold medal, competing with older students.

This is a remarkable achievement, which is being added to a series of successes of students of our University, in similar competitions.

The IMC competition is the world's largest student mathematics competition organized by University College London. Students compete two days on 5 problems a day. It has been running since 1994 with the participation of top US and European Universities. Students of the Department of Mathematics of the University of Athens have been participating from the academic year 2007-08 to the present day, with significant successes each year. This year the competition was attended by 360 students in 77 groups. The National and Kapodistrian University of Athens occupied the 24th position.

These distinctions are proof of the very high level of the students of the
Department of Mathematics of our University and also indicate the systematic and substantive work, which is done by the teaching staff of the Department.