NEWS
TAKING A GIANT STEP IN THE DIAGNOSIS OF IDIOPATHIC PULMONARY FIBROSIS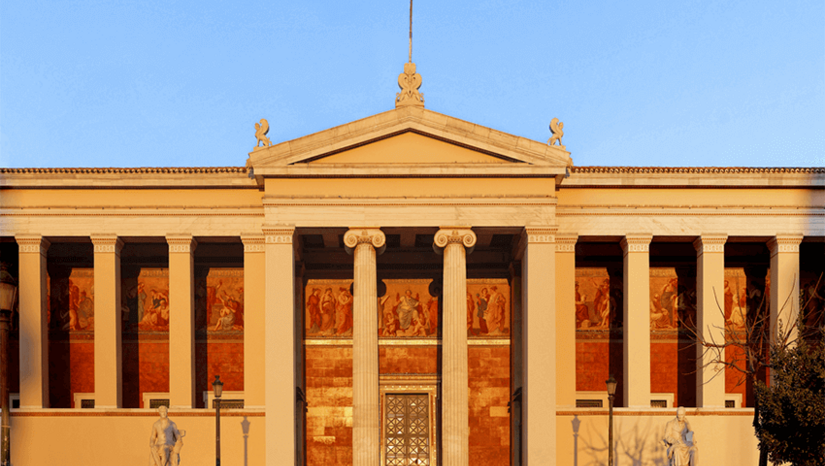 Taking a giant step in the diagnosis of idiopathic pulmonary fibrosis
EDITORIAL/COMMENT OF PROFESSOR OF PNEUMONOLOGY AT THE NATIONAL AND KAPODISTRIAN UNIVERSITY OF ATHENS DEMOSTHENES BOUROS REGARDING THE FLEISCHNER SOCIETY NEW DIAGNOSTIC CRITERIA FOR IDIOPATHIC PULMONARY FIBROSIS IN THE LANCET REPIRATORY MEDICINE.
Idiopathic pulmonary fibrosis, the most frequent interstitial lung disease with a survival 3-5 years from diagnosis, is a major diagnostic problem today. In the current on line issue of the Lancet Respiratory Medicine, the new diagnostic criteria of the Fleischner Society are published. The publication is accompanied from an editorial/comment of the group of professor Demosthenes Bouros of the National and Kapodistrian University of Athens, who is also member of the international editorial board of the journal. Lancet respiratory medicine is the journal of respiratory medicine with the higher impact factor.
Professor Demosthenes Bouros is running the well-known unit of the Interstitial Lung Diseases of the National and Kapodistrian University of Athens, based in the Hospital for Diseases of THE Chest "SOTIRIA". He was member of the international committee for the joint development of the diagnostic and management guidelines for the idiopathic pulmonary fibrosis from the American Thoracic Society, European Respiratory Society, Japan Respiratory Society and Latin American Thoracic Society (2011) and participates in their revision (2018).